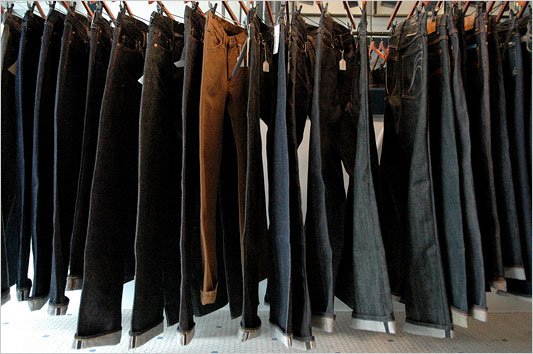 Source: french.alibaba.com

Of course, jeans are a YAY!
What I want to talk about is
leg style
: skinny, straight, boyfriend or flare?
In my teenage years, I wore flared jeans. Then, I started wearing straight jeans to more and more skinny jeans. (Although I'm not a big fan of jeggings besides the comfort, I prefer skinny jeans.) Now I seldom wear any other kind of jeans.
But, every now and then, other jeans become in: like wide-leg jeans or more recently, boyfriend jeans. Never was I able to wear them for real, as if after wearing skinny jeans I could never go back to any other jeans.
This spring it seems like flared jeans (and everything related to the 70's) are going to be big... I don't think I will fall for that. (But I'm not saying never... everyone can change their mind, especially me! haha) For me it's definitely Yay to skinny jeans.
And you, what kind of jeans do you like? Yay or Nay to:

Skinny jeans?