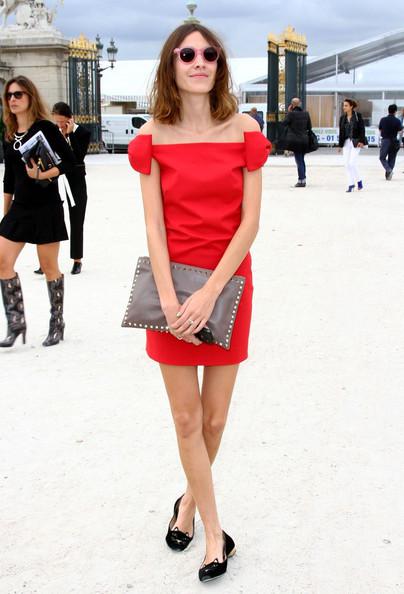 Source: m5.paperblog.com
It all started with this picture of Alexa Chung at Valentino Ready to Wear Spring 2011 show.
I first noticed the dress, with the oh-so-cute bows on the shoulders. I think this is the way to do strapless! Then, I saw that her shoes have kittens on it. Yes, KITTENS! No way. I never thought at my age, I would be jealous of someone wearing kitten shoes. But it happened.
Lately, she did it again. At the 2011 British Fashion Awards.
Source: cdn-public.ladmedia.fr
It might not show on the picture, but she's wearing the pump version of the kitten shoe.
That was it: I so deeply need cat shoes.
After a search on the web (thanks Rose!), I found them. They are from
Charlotte Olympia
.
Source: snapfashion.files.wordpress.com
There is only one slight little problem... they are priced about 700CA$.
Maybe in another (cat) life.