Lana Del Rey sporting her Mulberry Del Rey bag
(madame.lefigaro.fr)
Whether you like her or not, Lana Del Rey now has her own Mulberry bag, called "Del Rey". Presented on Mulberry fall show at London Fashion Week, the bag will be available in May 2012 in five colors, starting at 1250$.
meltyfashion.fr
news.aufeminin.com
news.aufeminin.com
news.aufeminin.com
news.aufeminin.com
I think it's a really cute and classic bag. But sadly not very practical for everyday life, where you need to carry around your lunch, groceries and other errands. I'm not quite sure if the Del Rey is going to be quite as popular as Alexa Chung's Mulberry bag, the Alexa.
Alexa Chung and her more than famous Mulberry Alexa bag
(allfashionon.com)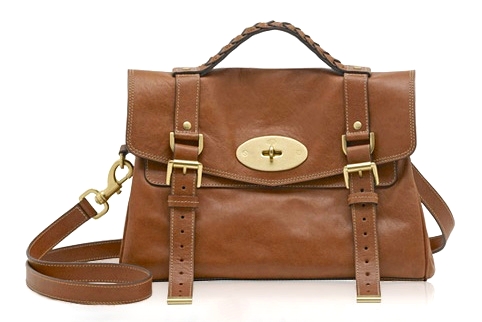 tendances-de-mode.com
But we have seen the Alexa everywhere... are we starting to get tired of it? I personally think it's time for a change, but I can't say that the Del Rey bag is going to be the change we need.
What do you think? Do you like the Del Rey bag?